Handmade oak picture frame
Last Friday was my and my wife's fifth wedding anniversary. The traditional gift for a fifth anniversary is apparently wood, and with Wood being our name and woodworking my newly rediscovered hobby I thought I had to try and make a special gift to mark the occasion.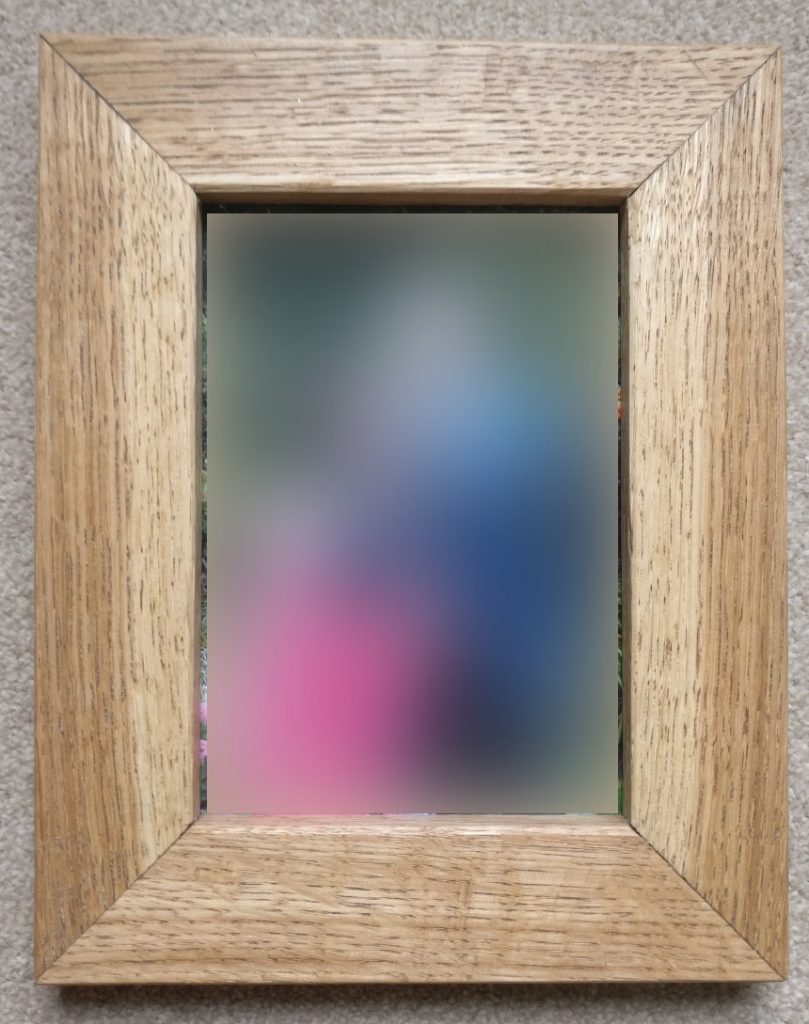 I had previously not worked with hardwood at all. Recently I took delivery of some hardwood offcuts from local specialists British Hardwoods which are really supposed to be fuel for our woodburning stove, but as I was stacking the firewood I found a few slightly larger pieces that looked potentially useful, so I kept these to one side.
Using my Aldi bandsaw I cut some small boards and then planed them square by hand – which took a bit of practice. My first attempt I had to discard since I kept planing it out of square until it was too small to be usable. After a while I figured out the correct technique and ended up with four suitably sized pieces.
I followed Paul Sellers' video on a tenoned mitre joint for the corners and while a few of my cuts were a bit off the line (more practice needed!) I achieved a pretty good result for a first try. Glued up the frame is solid and, as Paul would say, will last for 100 years. Certainly much better than the cheap store-bought MDF picture frames we normally use.

I used the glass and hardboard back from a cheap 7×5″ clip frame which is mounted in a rebate with a couple of small oak turnbuttons. The hanging wire is simply attached with a couple of small screws (and the wire itself is special – it came from a roll I inherited from my grandfather, who years ago worked at BICC Cables in Helsby, and was allowed to take some unwanted samples home with him at some point).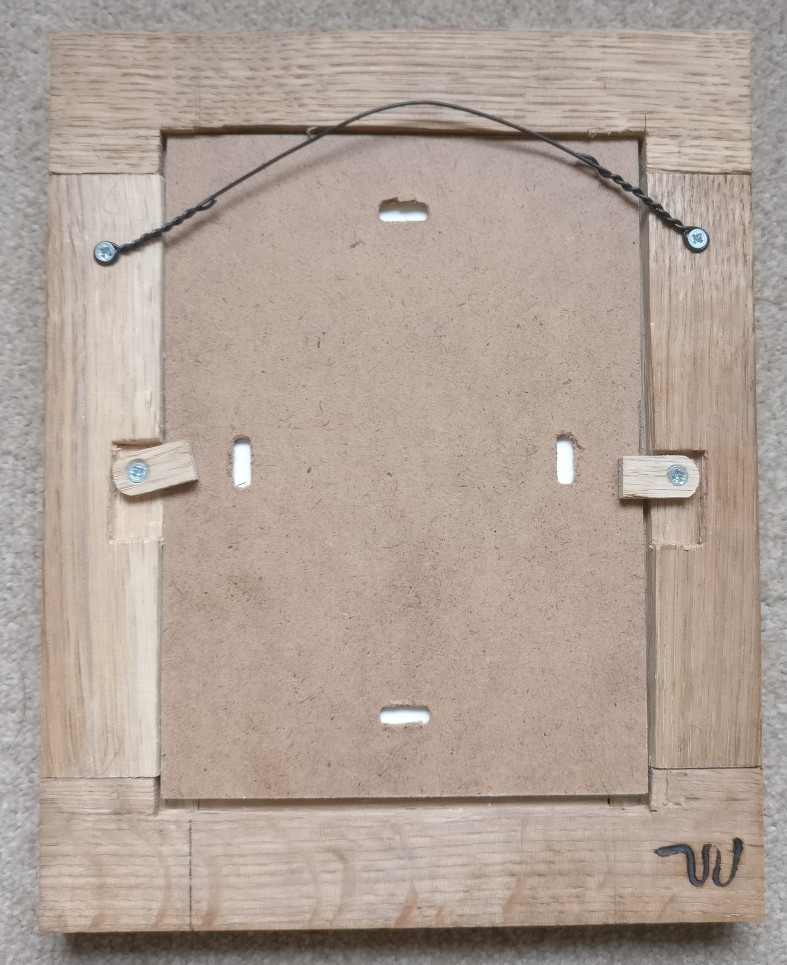 I finished the oak with three coats of Liberon Danish Oil and a final coat of clear furniture wax, and topped it off with my "TW" maker's mark branding stamp which I made from an old coathanger!